Founded in 2011, Fulgent began with two simple ideas; flexibility and affordability. Today, we strive to create the most effective and wide ranging tests on the market. All of this is done in the pursuit of bettering the everyday lives of our customers. We shine brightest when meaningful relationships, passion, and purpose come together.
NASDAQ | FLGT (Common Stock)
$3.90
Change
 0.05 (1.30%)
01/18/19  3:53 p.m. ET
Data provided by Nasdaq. Minimum 15 minutes delayed.
Stock Quote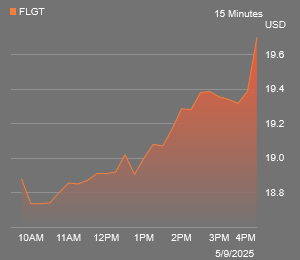 January 3, 2019
Fulgent Genetics and Columbia University Irving Medical Center Partner on Expanded Carrier Screening
November 27, 2018
Representatives of Fulgent Genetics to Participate in the Piper Jaffray 30th Annual Healthcare Conference
November 6, 2018
Fulgent Genetics Reports Third Quarter 2018 Financial Results
There are currently no events scheduled.