Founded in 2011, Fulgent began with two simple ideas; flexibility and affordability. Today, we strive to create the most effective and wide ranging tests on the market. All of this is done in the pursuit of bettering the everyday lives of our customers. We shine brightest when meaningful relationships, passion, and purpose come together.
NASDAQ | FLGT (Common Stock)
$4.63
Change
 0.29 (5.89%)
07/17/18  4:00 p.m. ET
Data provided by Nasdaq. Minimum 15 minutes delayed.
Stock Quote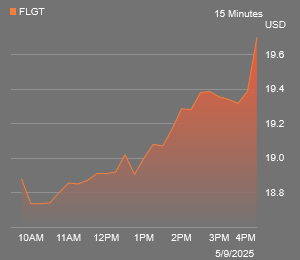 July 16, 2018
Fulgent Genetics to Announce Second Quarter 2018 Financial Results on Monday August 6, 2018
May 7, 2018
Fulgent Genetics Reports First Quarter 2018 Financial Results
April 23, 2018
Fulgent Genetics to Announce First Quarter 2018 Financial Results on Monday May 7, 2018